Our Programs
Our programs and activities are exciting for kids of all ages!
Fitness Center
Stay healthy and enjoy the many perks of our fitness center.
Events
We have many great events that the whole family can enjoy!
Click image for larger view
LOPD Bike Share – We are excited to offer the LOPD Bike Share program to the residents of Lansing. You can rent our bikes for $2.50 for every 30 minutes of riding. You must be 18 years or older to use the LOPD Bike Share.
Our Bike Share locations can be found at the following parks: Potts Park, Copper Muggers Park, Park Plaza, Rotary Park and Van Laten Park. Visit one of these locations to rent the bike and you can end your rental at any of the locations.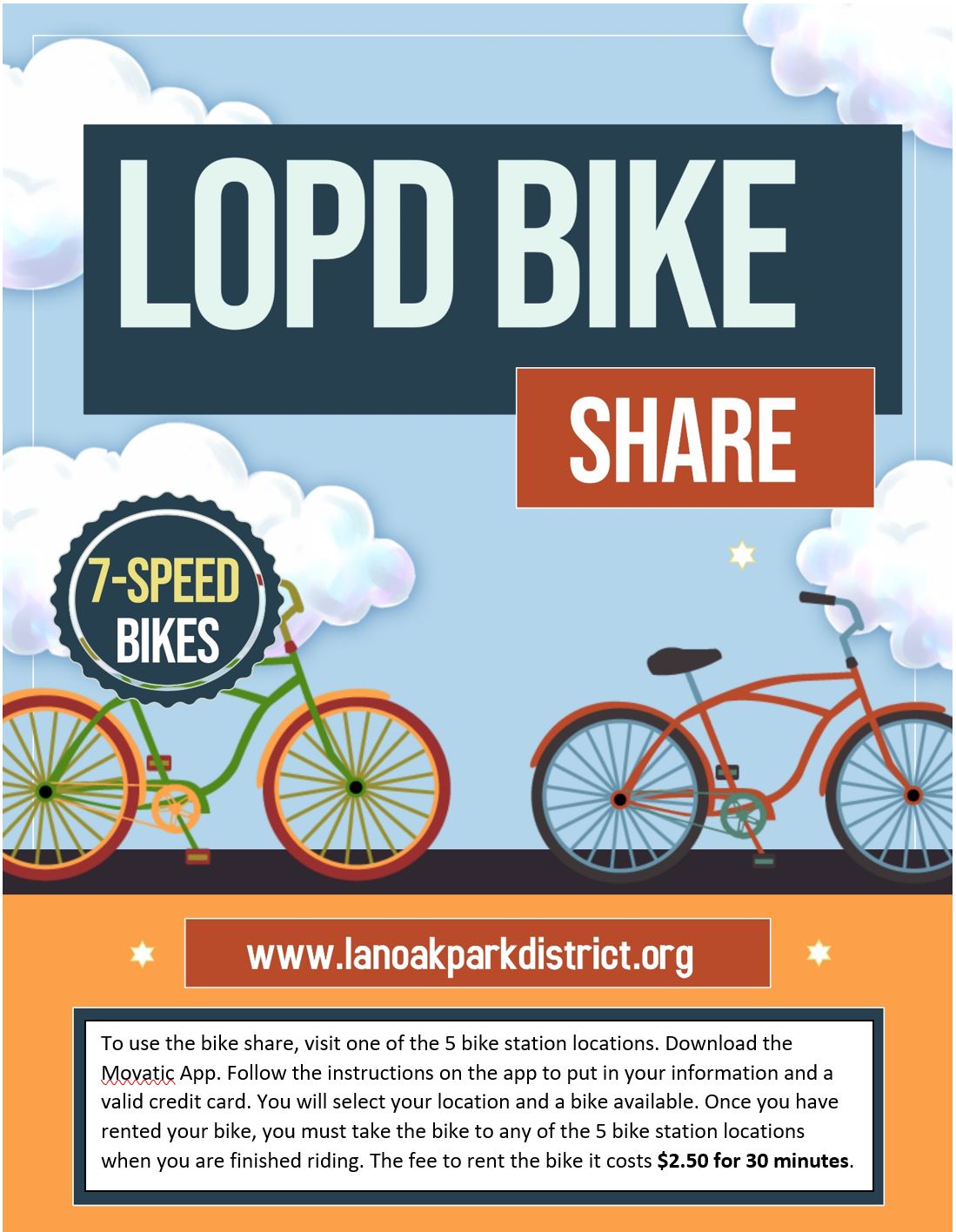 Are you ready to join us for your next class?
Distance of the walking paths at several parks equaling 1 mile:
Erfert Park – walk around path 2 times
Rotary Park – walk around path 3 times
Van Laten Park – walk around 3 times
Lan-Oak Park – walk around park 1 1/2 times
StoryWalk at Van Laten Park has its new book of the month:
"The Berenstain Bears and the Messy Room"