Our Programs
Our programs and activities are exciting for kids of all ages!
Fitness Center
Stay healthy and enjoy the many perks of our fitness center.
Events
We have many great events that the whole family can enjoy!
Click image for larger view
Click image for larger view
UPDATE – September 20, 2023
Erfert Park – On October 3,2023 the park will be closed for asphalt repair/replacement. The park will close the day before on October 2nd at 3:30pm. It will be open by October 4th, 2023.
On October 6th, the Erfert Park Shelters will not be available for use due to crack fill and sealcoating. Shelters will be available by October 7th.
Pennsy Greenway Bike Path – On October 6th, 2023, the bike path will be closed starting at 178th Street and ending at the Calumet City Line. Each leg of the path will be closed, please find an alternate route. It will be open on October 7th.
Flanagin Park – Effective immediately, Flanagin Park will be closed during the Village of Lansing Storm Water Project. The park will reopen once the Village Project has been completed.
LOPD Bike Share
Bike Share Locations: Van Laten Park, Park Plaza, Rotary Park & Copper Muggers Park
You must be 18 years or older to rent Bike Share Bikes.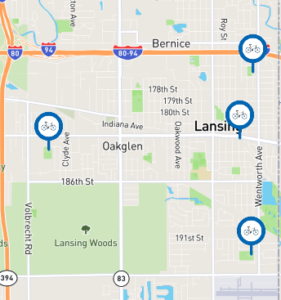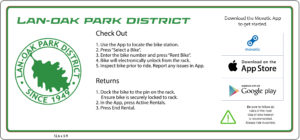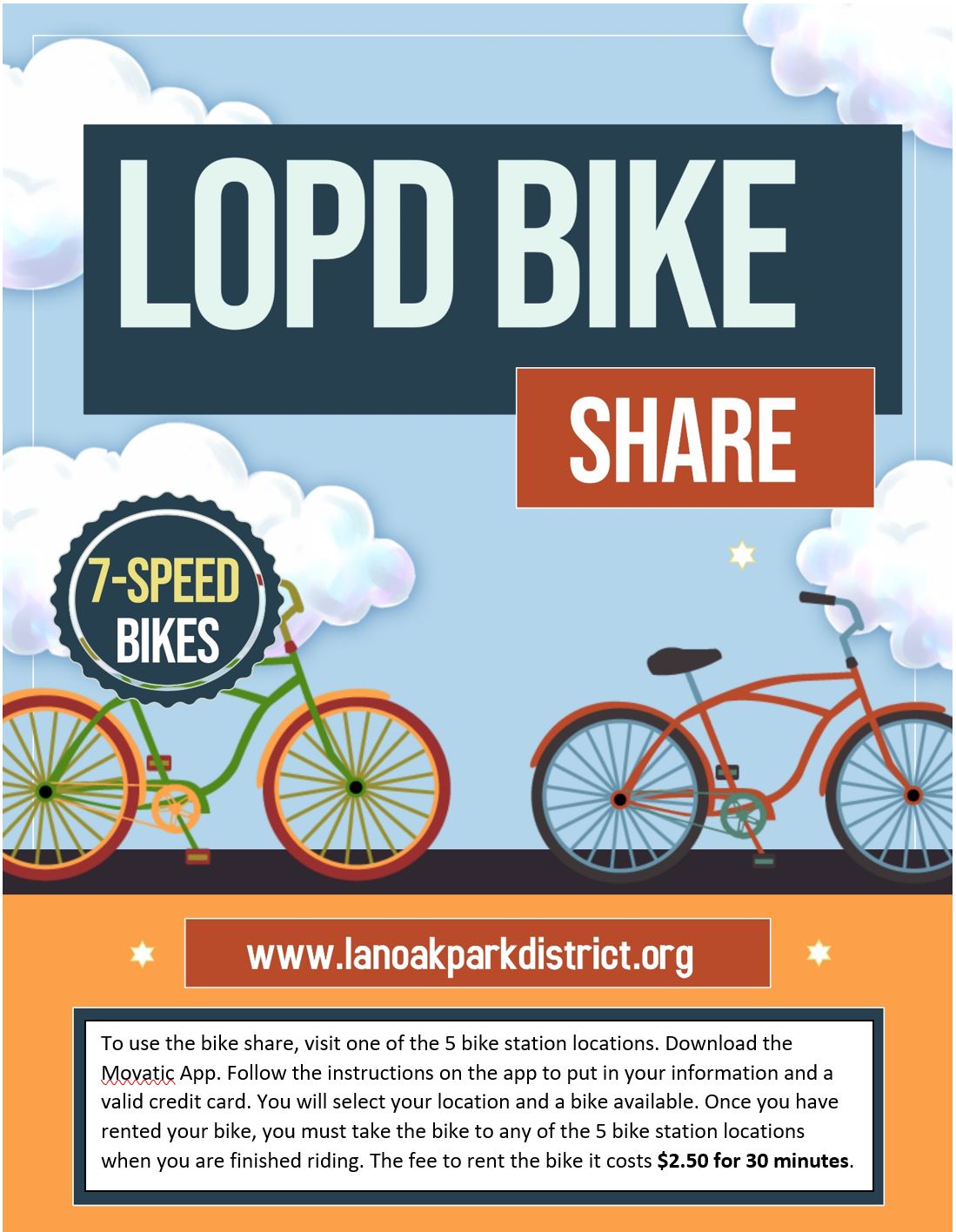 Are you ready to join us for your next class?
Job Position – PT Front Desk Receptionist
Distance of the walking paths at several parks equaling 1 mile:
Erfert Park – walk around path 2 times
Rotary Park – walk around path 3 times
Van Laten Park – walk around 3 times
Lan-Oak Park – walk around park 1 1/2 times
StoryWalk at Van Laten Park has its new book of the month:
"Too Many Cats"